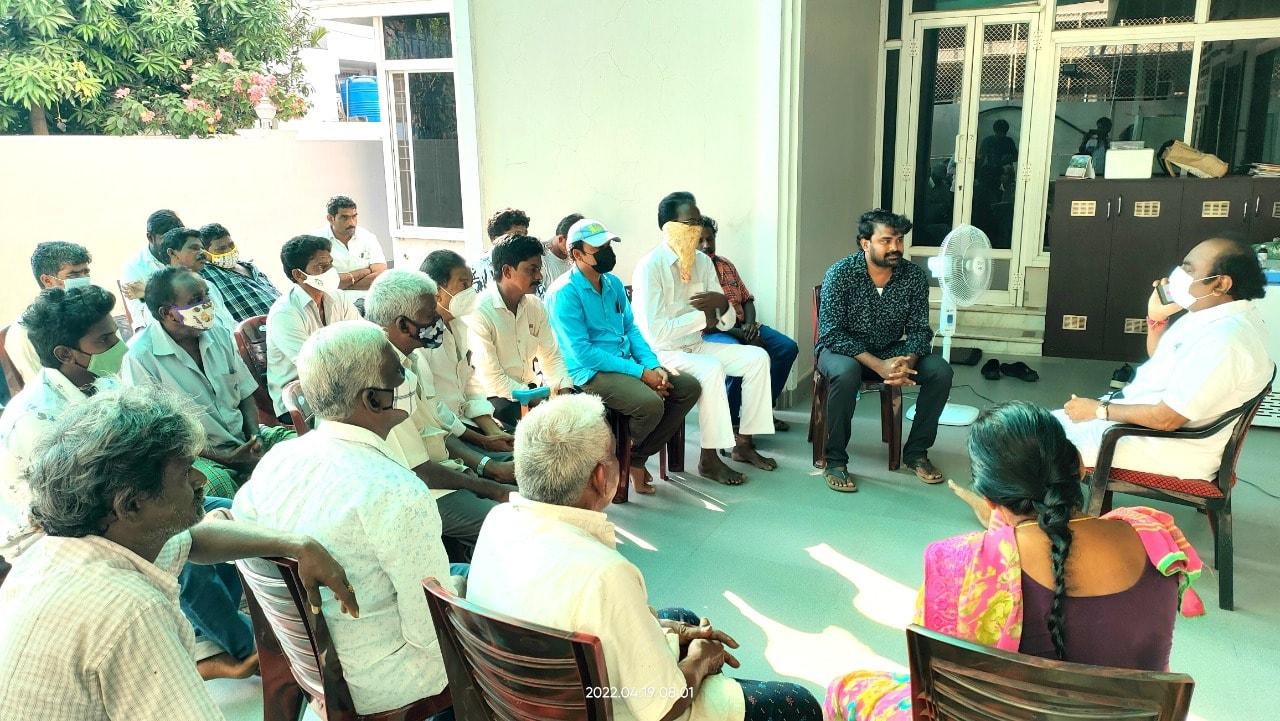 For the past 17 years, the John Peta Youth Association has been steadfastly fighting against the Forest Department to reclaim the lands belonging to the John Peta Society, which have been unlawfully held by the department. As a breakthrough in this enduring struggle, the Krishna district collector had recently ordered a land re-survey, signifying a glimmer of hope for the John Peta villagers in their quest for justice and land reclamation.
However, the administrative landscape underwent a significant shift following the amalgamation of Kaikaluru constituency with the Eluru district post-Ugadi, leading to changes in authorities and governance systems. Leveraging this opportunity, the residents of John Peta appealed to the Kaikaluru MLA, Mr. Dulam Nageswara Rao, to bring the issue of the John Peta Society Pond to the attention of the Eluru District Collector and RDO, emphasizing the urgency for a prompt resolution and the restoration of the society's lands.
During this critical juncture, the Founder/Secretary of the John Peta Youth Association, Vijay Kumar Vangalapudi, along with influential village representatives such as Raphael, Stalin, Yohanu, Yobu, Chaudhary, Priscilla, Jayapal, Manikyala Rao, Esupadam, Krishna, Samsonu, Kishore, Ramu, Babji, and other villagers, came together in a collective effort to demand justice and the return of the John Peta Society lands.