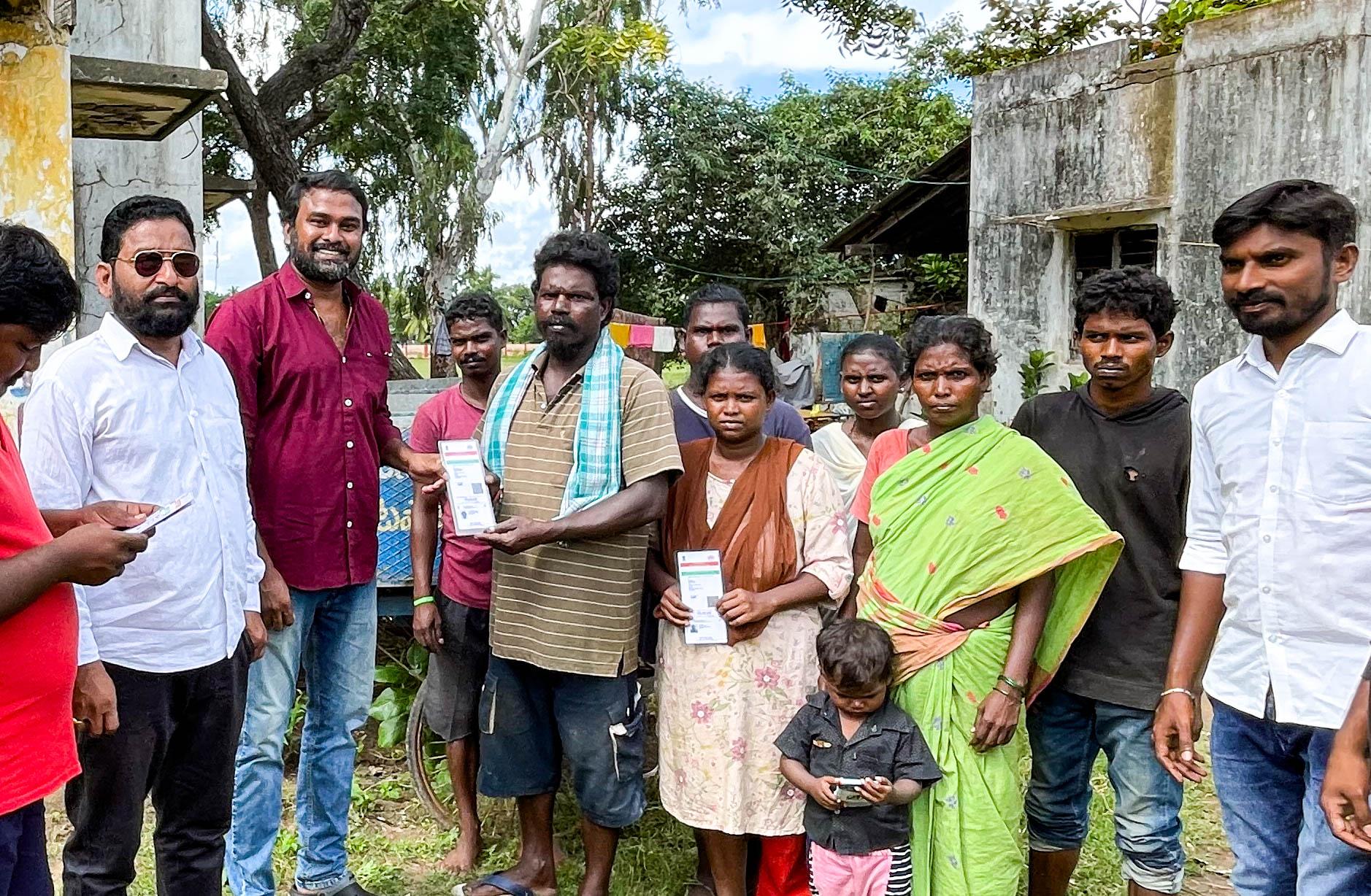 In a significant step to uplift their basic human rights and honor the hard work and dedication of the Dalit sanitation workers in Atapaka Panchayat, Project NAVAYAN's Human Rights Initiative has successfully transitioned all workers' addresses to a single and permanent location at C/O Ambedkar Knowledge Center, John Peta. This vital move is aimed at ensuring their access to crucial government services and benefits, signifying a unified and recognized identity for these unsung heroes.
"This represents a fresh start for our resilient Dalit sanitation workers, dedicated to securing their rights and preserving the dignity of both themselves and their families," stated Vijay Vangalapudi, Founder Secretary of the John Peta Youth Association, a crucial partner of Project NAVAYAN.
"By consolidating their addresses to a central location, we aim to provide them with easy access to a range of government benefits and recognitions, creating a more secure and promising future for these dedicated individuals and their families," emphasized Sudheer Rayinutala, President of the John Peta Youth Association.
In this regard, we extend our heartfelt gratitude to Kaikaluru Post Master, Danam Anand Vinay Kumar, and his dedicated team for their instrumental role in organizing the Mobile Aadhaar Camp, ensuring that the sanitary workers were able to conveniently enroll for Aadhaar Cards from their homes. We also express our sincere appreciation to Atapaka-2 VRO Krishna Prasad for his diligent processing of the necessary documents, along with the volunteers who provided unwavering support for this noble cause.
The event witnessed the presence of Atapaka Sarpanch Talari Manimma and Vice Sarpanch Bavisetti Nageswararao, along with Atapaka President John Talari, who graced the occasion as chief guests, playing a crucial role in the distribution of the Aadhaar Cards.
This program was organized by the following dedicated individuals of the John Peta Youth Association:
1. President: Sudheer Rayinutala
2. General Secretary: Vijaya Kumar Vangalapudi
3. Vice President: Rakesh Palaparthi
4. Treasurer: Pradeep Gurajala
5. Joint Secretary: Gowtham Kumar Masipogu
6. Executive Directors: Samuel Karavalla, Rajashekar Kunavarapu, Yohan Manthinapalli, and Chintu Babu Nelaturi.
We extend special thanks to village heads Madhan Kummarikunta, Ravi Vangevarepu, as well as volunteers Koonavarapu Rajasekhar and Boothapati Kalyan, among others, for their unwavering support. Project NAVAYAN extends its gratitude to all those who contributed to the success of the event, reaffirming our collective mission to create a more just and equitable society for all.